Wellness  Systems  Support
PAULINE CHEUNG COACHING
WordPress Website Redesign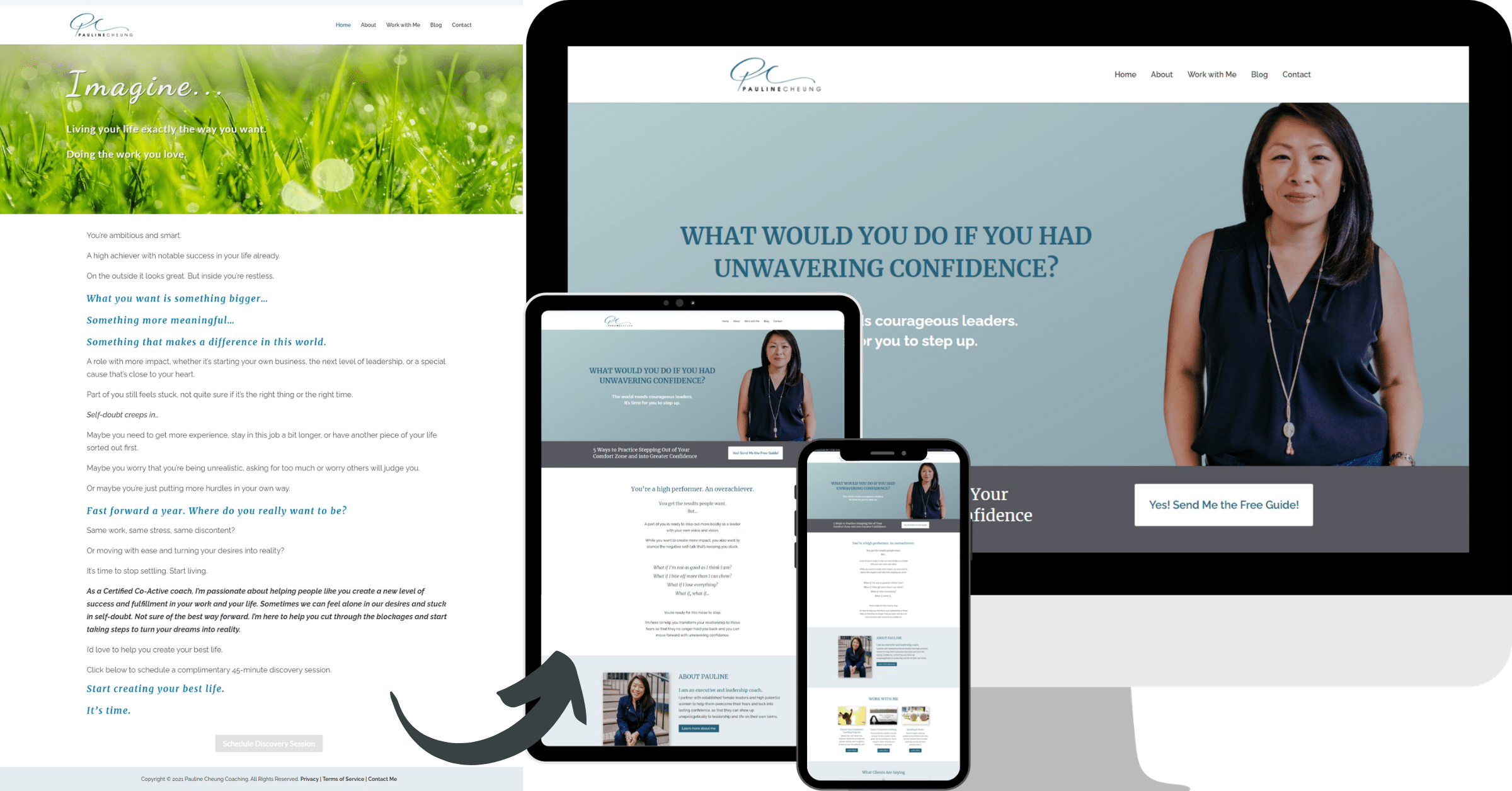 A clear and detailed step-by-step approach…
Carolyn has a clear and detailed step-by-step approach for you to lay out all your needs for your website. She's responsive and kept me informed and updated on the creation of my webpages as she was creating them. This was great as it allowed changes to be made in real-time and ensured we were both aligned on the end result.
—Pauline C., Executive and Leadership Coach
Transformation
Click on the image to view gallery.
Are you ready to be supported by someone who understands your business?