Guided  Support Experience
WELLNESS WITH ALIX
Three "stacked" support experiences: Brand, Website, and Course Design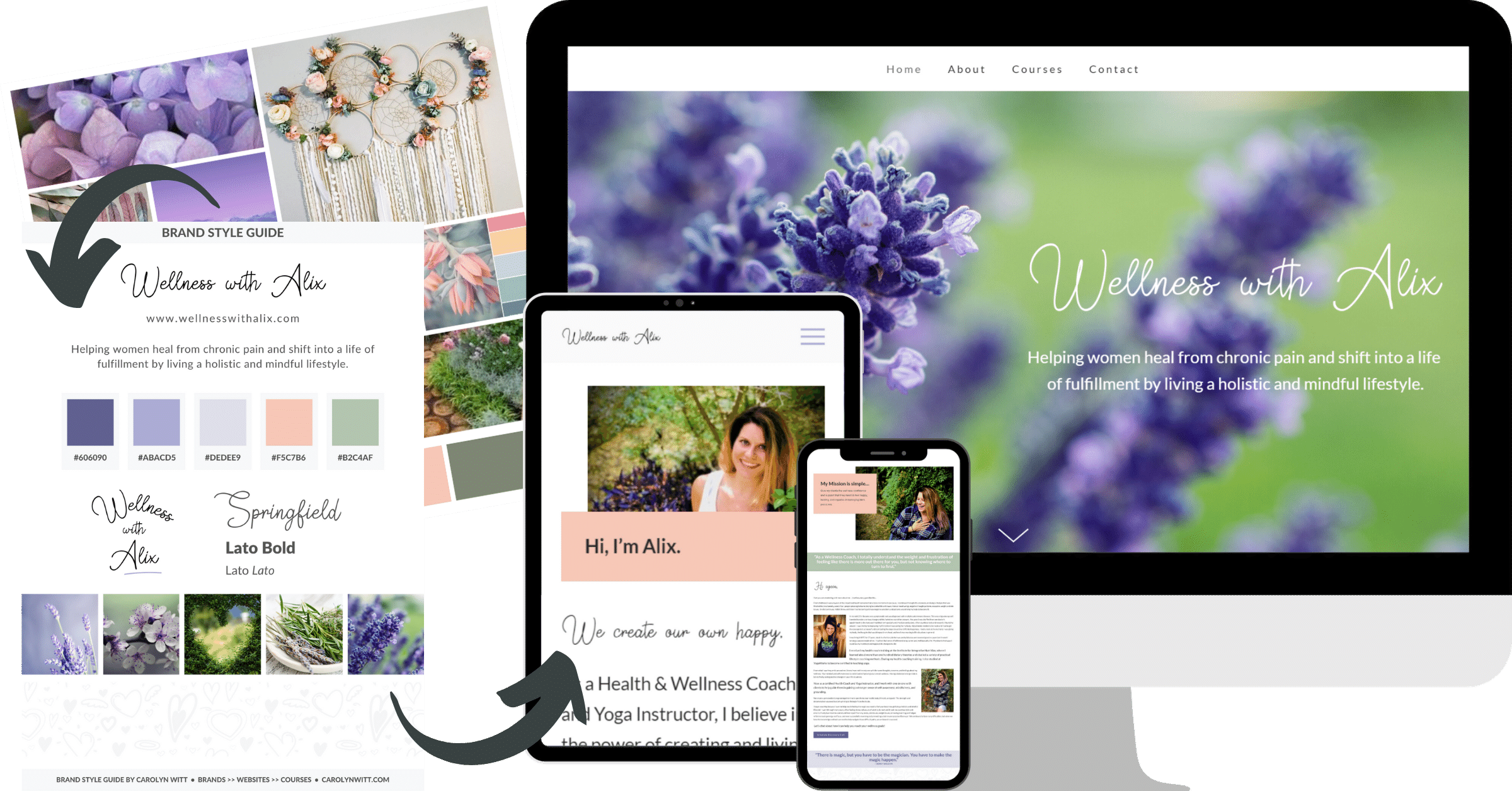 Thank You So Much!!
For all of your help with the multiple projects. I cannot thank you enough for literally bringing my visions to life!! I am so over the moon happy with how each turned out.
—Alix Polkowske, Wellness with Alix
Ready to hand it over to someone who understands what you need?